*The translation function installed in our site is done by computer system, human hand is not added.
Sensyn Robotics, Inc. has developed automatic inspection technology for power transmission facilities to utilize drones for maintenance work, and has conducted verification at actual facilities.
In the maintenance of power transmission facilities, workers regularly ascend the towers to conduct inspections and check the soundness of the facilities.

This time, we have established a technology to automatically create a route and camera action to capture images that can identify abnormalities in standard power transmission equipment, while ensuring a safe separation distance between the drone and the equipment. By combining our drone operation control software "SENSYN FLIGHT CORE" with the automatic power transmission facility inspection technology jointly developed with Chubu Electric Power Grid Co.,Inc. In addition, no customization such as the installation of new sensing technology was applied to the drone, and the drone is a standard drone available in the market.

In addition, the SENSYN FLIGHT CORE is compatible with a variety of drone and robotics devices, and the data can be managed and shared in the cloud. By using this automatic power transmission facility inspection technology, it will be possible to check the health of facilities safely and in a short period of time without workers having to climb the tower, which will improve the work environment and reduce inspection costs.

In the future, we will continue to establish automatic inspection technology for large facilities to expand the scope of application.
Outline of the field test
Date: Friday, June 5, 2020 - Friday, February 26, 2021 (6 times in total)
Location: Chubu Electric Power Grid's 77kV transmission line (Agui-cho, Chita-gun, Aichi Prefecture, etc.)
Verification details:
Verification of imaging conditions under which equipment abnormalities can be identified
Examination of automatic inspection algorithms
On-site verification of the prototype algorithm
Automatic flight


Example of automatic flight photography image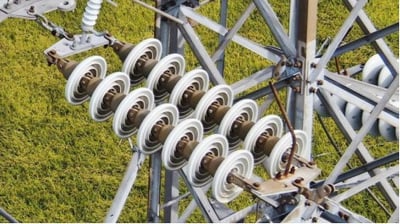 About SENSYN ROBOTICS
Our mission is to evolve what is considered "commonplace" in society with the power of robotics. It is under this mission that we have continued to take on pressing challenges in regards to specific social issues in various fields focused on facility inspections, disaster response, and security and surveillance by achieving the full automation of work with the power of robotics since our establishment in October 2015.